Kwacking deals... free panniers & £750 deposit contribution
New Kawasakis come with registration & 12 months tax, 12 months RAC cover, 2 years factory warranty, a full tank of fuel, subsidised 1st service, and our 30 day/ 500 mile money back guarantee.

Offer is only available on brand new and unregistered bikes. Offer ends 30th September 2020.

For the 2019/20MY Versys 1000 & H2 SX Kawasaki are offering free panniers with inner bags saving you almost £1000. To qualify for the offer the bike must be brand new and unregistered when bought. The bike is also available on 6.3% APR when bought on a PCP or HP finance deal.

And for the 2019/20MY ZX-10R/SE/RR Kawasaki are offering a £750 deposit contribution when the bike is bought on a PCP deal @ 6.3% APR. And to sweeten the deal a little more we're offering a free performance kit upgrade worth £800.
If you're looking for a cash sale or would like Hire Purchase finance, please call us for the best deal.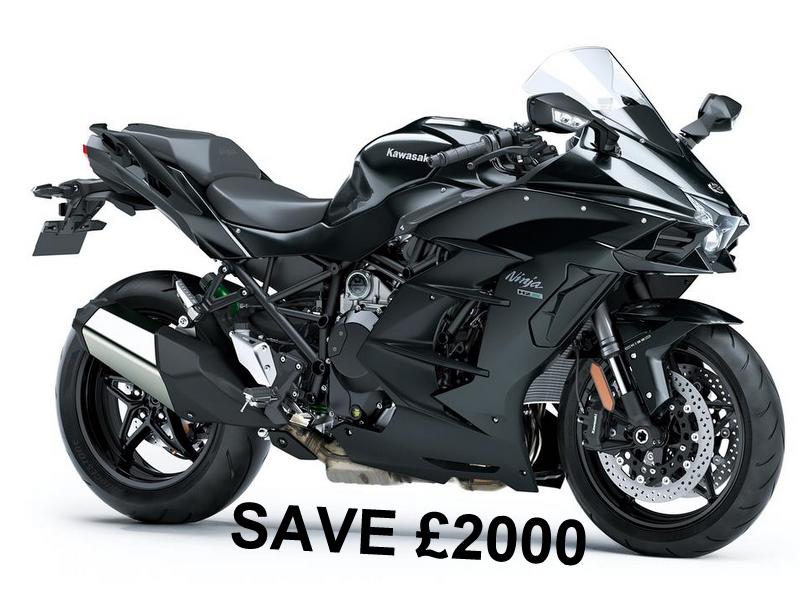 Ninja H2 SX - £2000 off RRP & NOW INCLUDES PANNIERS

PCP example based on 3000 miles a year
Bike price £13,995 otr Only one bike available at this price
Customer deposit £1000
36 monthly payments of £159
Optional final payment of £9393
TAP £16,117
APR 6.3%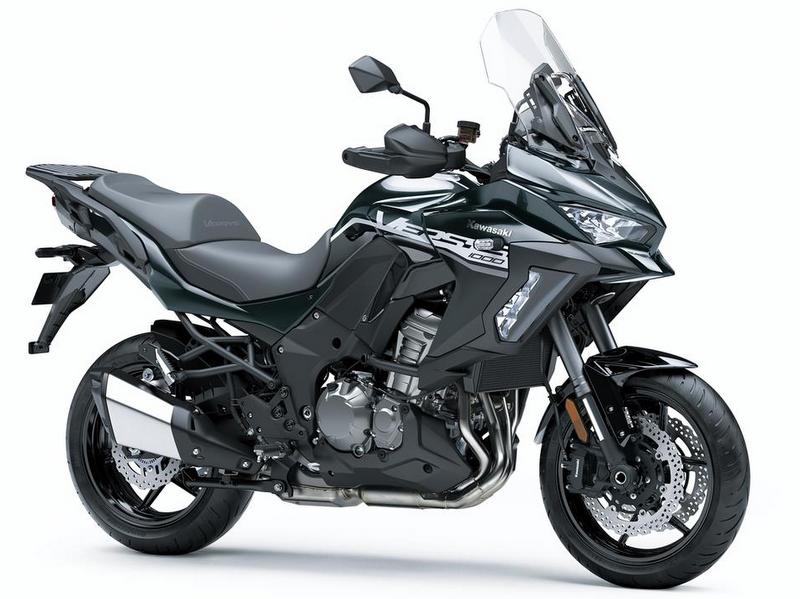 Versys 1000 SE - NOW INCLUDES PANNIERS

PCP example based on 3000 miles a year
Bike price £13,995 otr SAVE £852
Customer deposit £2000
36 monthly payments of £181.22
Optional final payment of £7303
TAP £15,826.92
APR 6.3%


2019 Versys 1000 SE - Brand new & unregistered

PCP example based on 3000 miles a year
Bike price £12,995 otr SAVE £1152
Customer deposit £2000
36 monthly payments of £150.14
Optional final payment of £7327
TAP £14,732.04
APR 6.3%
ZX-10R SE Very limited availability

PCP example based on 3000 miles a year
Bike price £19,297 otr
Customer deposit £3000
Deposit contribution £750
36 monthly payments of £228.16
Optional final payment of £9732
TAP £21,695.76
APR 6.3%


ZX-6R - £500 deposit contribution

PCP example based on 3000 miles a year
Bike price £9847 otr
Kirkcaldy Kawasaki deposit contribution £500
Customer deposit £1000
36 monthly payments of £116.14
Optional final payment of £5477
TAP £10,658.04
APR 6.3%